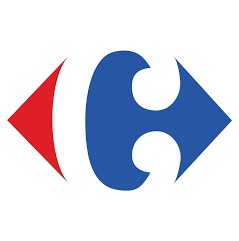 ??Yes?? To all our deaf and hard of hearing Carrefour has started teaching sign language to its in-store employees
It is estimated that there are 4 to 5 million hearing impaired people in France ?? 300,000 of them are completely deaf, according to the national federation of the deaf in France. To facilitate their in-store experience and in order to be as inclusive as possible for all Carrefour customers and employees, the Group is launching an awareness campaign for its in-store employees and teaching them French Sign Language.
To prepare its inclusiveness plan for deaf and hard of hearing customers, Carrefour has joined forces with the Regional Association for the Integration of the Deaf ?? regional association for the integration of deaf people.
The action plan includes four key areas:
1 / A major awareness campaign ?? ??Yes?? to all our deaf and hard of hearing customers ?? will be launched across the company. All Carrefour employees will be encouraged to learn ten signs in order to offer a warm welcome to deaf and hard of hearing customers in stores. The ten expressions that have been chosen are: ?? hello ??, ?? yes ??, ?? thank you ??, ?? welcome to Carrefour ??, ?? please ??, ?? follow me ??,? ? receipt ??, ?? everything is fine ???, ?? loyalty card ?? and goodbye??.
2 / Paying for groceries is sometimes difficult when you are deaf or hard of hearing. Memos with the ten key signs will be given to staff at each checkout.
3 / In partnership with ARIS, awareness and training sessions will be organized for volunteer employees so that each store has at least one employee who knows how to welcome deaf and hard of hearing customers in stores by the end of 2022. The sessions This training course will include modules on understanding deafness and practical workshops for learning French sign language.
4 / For Carrefour employees wishing to go further, two development courses will be offered in partnership with ARIS, as part of the training program offered to employees. These will be given in two two-day sessions, or will take place over five consecutive days.
An ?? Inclusion of Deaf Employees ?? a day of training will also be available for all stores recruiting a new deaf employee. This will include a deafness awareness session, as well as a basic sign language workshop to help employees communicate in common work situations.
This action plan for Carrefour customers complements many other measures offered to deaf and hard of hearing employees as part of the Group's Mission Handicap agreement. For example, employees have access to live transcription software (for oral presentations, telephone conversations, etc.) and French sign language interpreters during training sessions, professional assessments, etc., and they can get hearing aids funded by Mission Handicap.
?? In the inclusive society we want to build, large companies have a key role to play. With this proactive mechanism for integrating deaf and hard of hearing customers, Carrefour is showing the way and I am helping a lot so that other brands will follow its example ??
Sophie Cluzel, Secretary of State to the Prime Minister, in charge of disabled people.
"Diversity, inclusiveness and giving a voice to people with disabilities are at the heart of Carrefour's DNA. I would like to salute the government's commitment to our side on this day, which marks an important step in our policy of helping people with disabilities. Offer all our customers the best possible welcome ?? this is the promise we would like to keep in every store.
Alexandre Bompard, Chairman and CEO of Carrefour
?? Our partnership with Carrefour will generalize the learning of French Sign Language so that we can all work together! ??
Sébastien Hennequin, Director General of ARIS
This news content was configured by the editorial staff of WebWire. Linking is allowed.
Press release distribution and press release distribution services provided by WebWire.