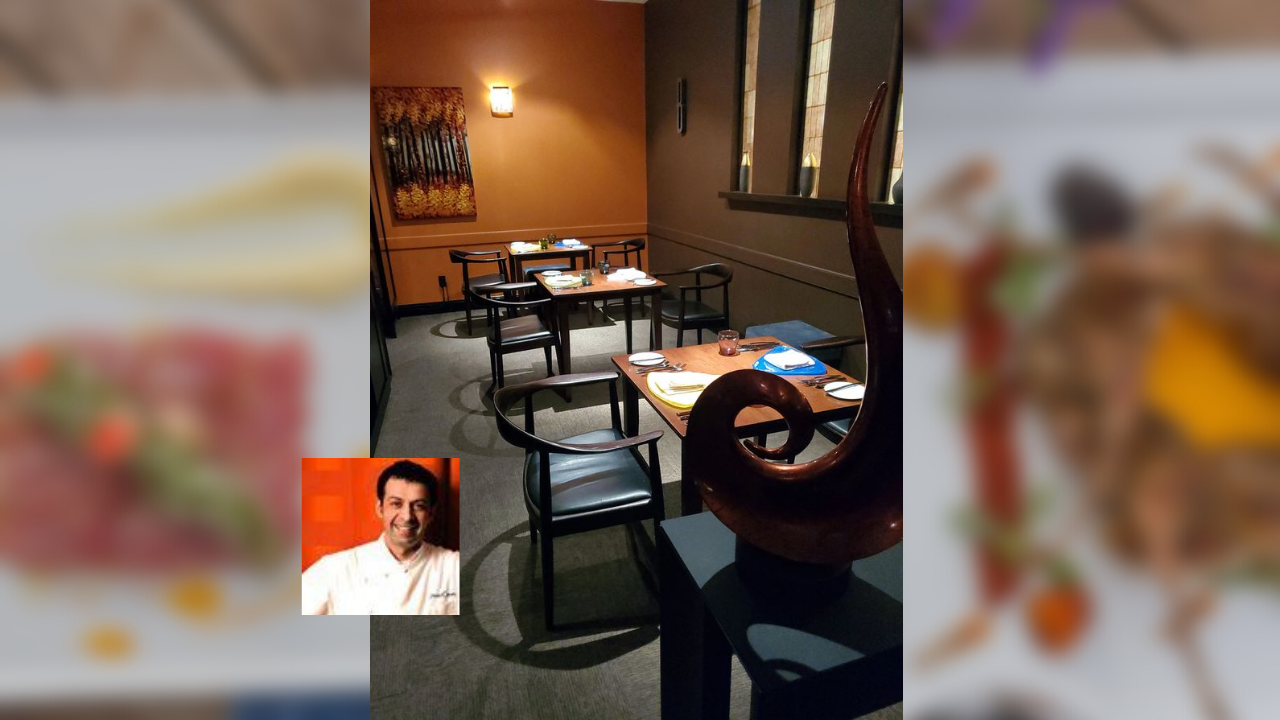 The Fancy Palo Alto Baumé restaurant changes its name to offer more
The owner of one of the Bay Area's fanciest restaurants is now toning down the upscale vibe he created at his restaurant Baumé in Palo Alto. Bruno Chemel is rebranding his expensive restaurant and will offer slightly more affordable options. Starting next month, Chemel and his wife will reopen the Baumé space on California Avenue under the new name. Bistronomy by Baumé. "Bistronomy is a combination of fine dining with a more open, casual and friendly atmosphere, serving high-level meals at lower prices in a more relaxed environment," the restaurant's website states.
The fixed-price pescatarian tasting menu will offer six courses for $168, and the opening menu will include octopus, cauliflower, salmon, sea bass, cheese and dessert. The modern French restaurant will also offer the option of adding a seventh course of Kagoshima Wagyu beef for $75 for 2 ounces or $150 for 4 ounces. Prior to the rebranding, Baumé offered a similar $298 fish menu. It also offered another option for $398.
"In the spirit of bistronomy, I see an opportunity to serve high-level meals at a lower price in a more relaxed atmosphere. This concept was born in France in the 1990s and has never been so appropriate at the time. It's a perfect way for me to break with the past," Brunel said in a statement to the Mercury News.
Chemel says he will remain focused on "creative gourmet cooking techniques using local and seasonal ingredients." Brunel says the new, simpler setup inside Bistronomie by Baumé will feature brighter colors, all-new artwork and no tablecloth. On the website, it tells customers there won't be a pastry chef on site and there will be fewer staff waiting tables.
Throughout his career, which began as a culinary student in Moulins, France, Chemel was known for earning Michelin stars for his creations raised in Baumé. Before that, he earned Michelin honors as chef at Chez TJ in Mountain View, but after Baumé lost his two Michelin stars last year, Chemel was frank in his distaste for the Michelin organization.
"The erratic and corporate orientation and fixations of [Michelin] Guides have been a distraction for years, creating no value for restaurateurs or diners," Chemel told Mercury News. "I finally feel free to cook just for the happiness of my guests. Instead of following the status quo, I can follow my own vision and listen to customer feedback, not Michelin guidelines. »
Bistronomie by Baumé will open on March 8 and will offer dinner on Tuesday, Wednesday, Friday and Saturday from 5:00 p.m. to 8:30 p.m.