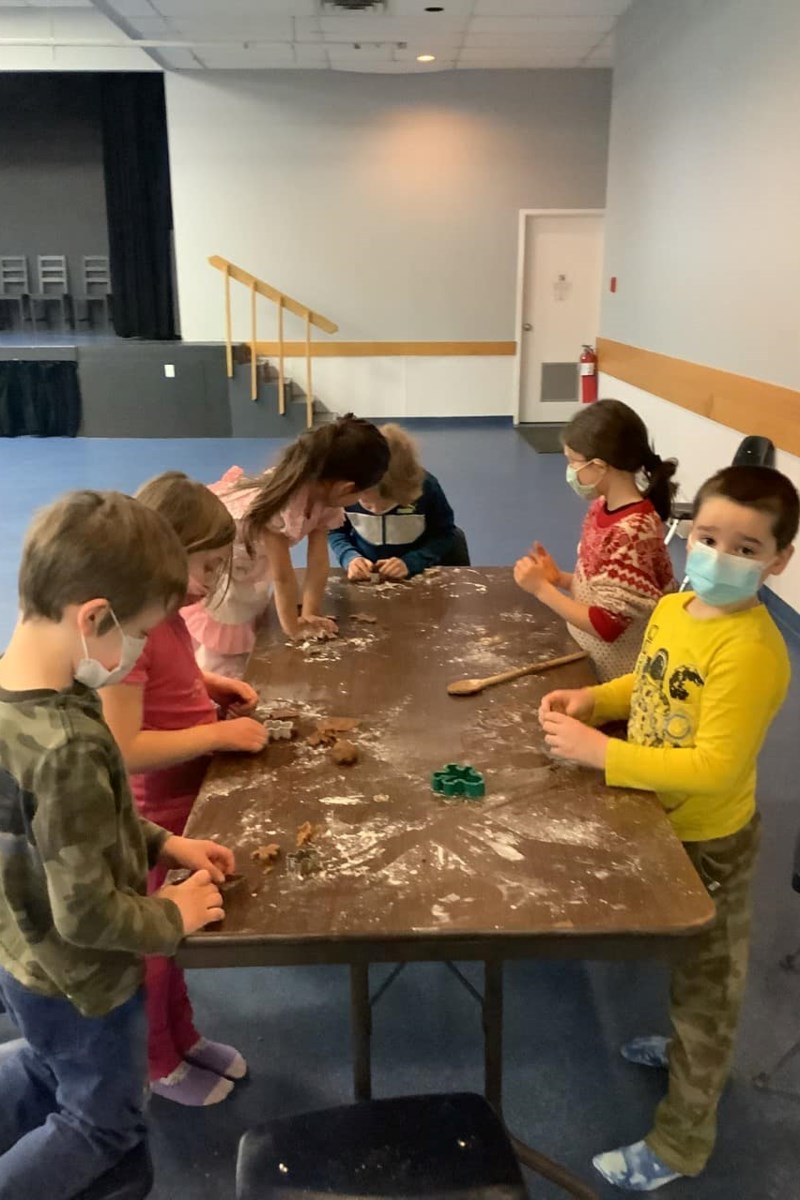 The Association francophone de Red Lake participates in a French cooking class
[ad_1]
Children spend Saturdays baking and decorating gingerbread cookies.
RED LAKE – A member of the Francophone Association offers Red Lake students a fun activity to involve the French language.
On Saturday, December 18, the Association francophone de Red Lake organized its second French cooking workshop at the Cochenour room. Children aged 5 to 12 were invited to participate in a day of activities and cooking.
Marielle Pellerin, member of the association, took over the animation of the workshop with the help of a volunteer. A total of 10 children came to prepare and decorate gingerbread cookies.
Pellerin was a very active member of the Association francophone de Red Lake. She herself has two grandchildren who participate in many activities of the Francophone Association.
The idea for these cooking workshops came to her after talking with a child from the Francophone community, and she learned that they only speak French at school. As a result of this conversation, Pellerin wanted to find a fun way to involve French in children's lives outside of school hours.
"We want children to live their French heritage and this is how they can and have fun,†Pellerin said.
The last class was held on November 13 and 13 children attended. There they made a vegetable soup, homemade bread and a fruit yogurt parfait.
Covid impact means they must follow mask guidelines with children; but as the workshops take place in a room, they can accommodate a good number of children. Pellerin says she hopes to see more children attend the workshops in the future.
Last year, the Association francophone de Red Lake organized activities on PP school days thanks to a grant from Canadian Heritage and saw a great participation. Activities ranged from crafts and cooking to science experiments.
"It's a good way for the kid to learn, if you go with what interests them,†Pellerin said.
The grant has since expired and the workshops are all run through donations and volunteers. Pellerin had said that the association hopes to apply for more funding and will certainly organize more workshops in the future. She hopes to be able to do a workshop with winter carnival recipes.
[ad_2]