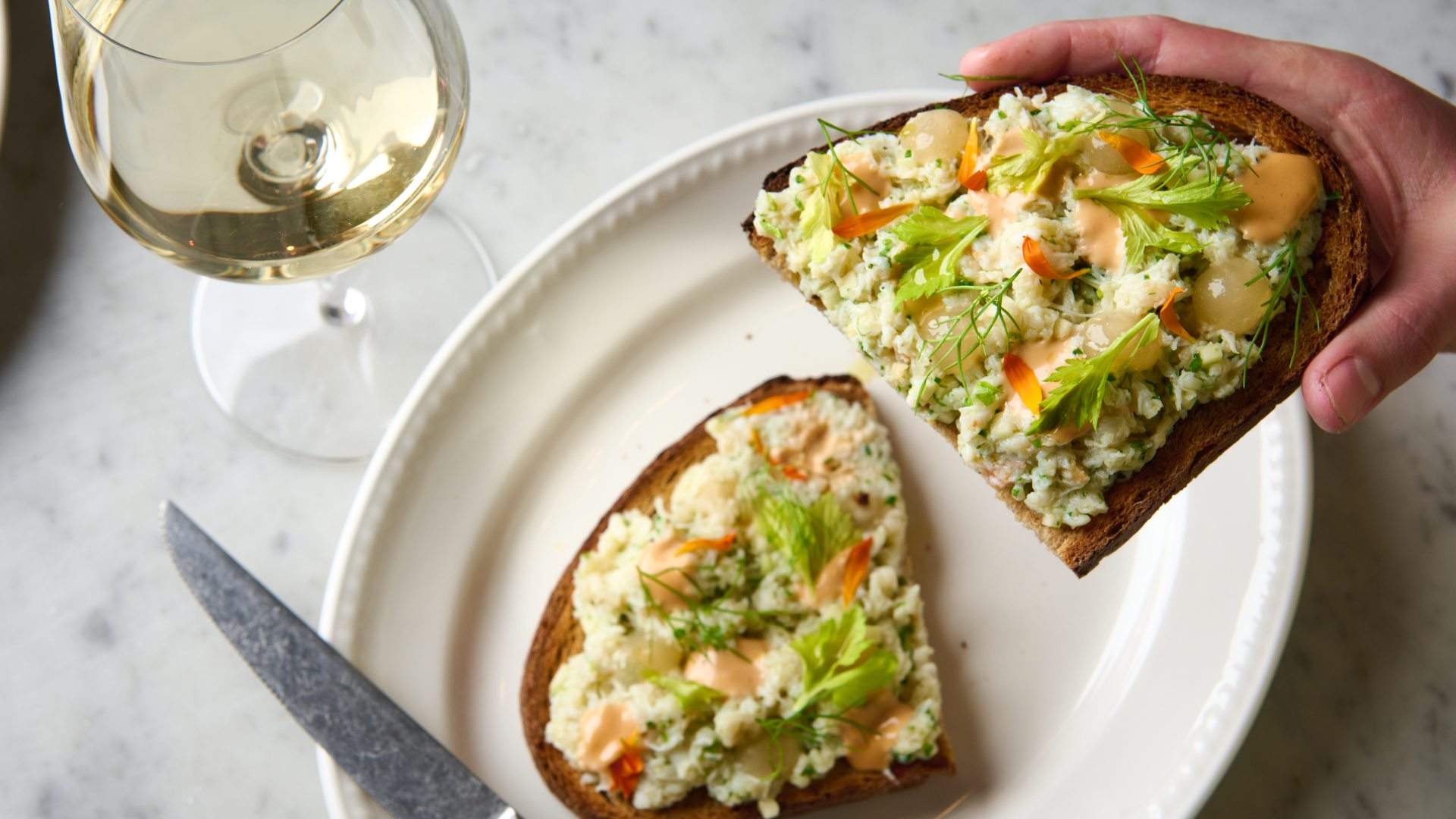 Tartine is the new French bistro and Provedore open all day in Richmond this week
Richmond's longtime Meatball & Wine Bar quietly closed shop earlier this month. But hey, the loss of a baller is a gain for a Francophile, with the Swan Street space revealing its next tenant this week – a charming new all-day French bistro called Tartine.
Created by chef Andrew Beddoes (Ines Wine Bar, The Grand Richmond, Soho House's French cafe, Café Boheme) and Matteo Bruno of Meatball & Wine, Tartine opens its doors this Thursday, August 25. The contemporary French restaurant is accompanied by a take-out window cafe and on-site prover.
Named after the French word for 'open sandwich', the place of course does some 'delicious' things when it comes to bread. Developed especially for the restaurant, Tartine's locally made artisan sourdough is made from organic spelled flour and stone-ground flour, then used as a vehicle for expertly reworked classic tartine fillings.
Expect combinations like pear and Roquefort; pork rillettes and pickles; crab and green apple served with a crab emulsion; and prosciutto with celeriac remoulade. The bread itself is also available for purchase from the Provenor, along with a selection of wines and some of the cuisine's signature toppings.
As for the rest of the bistro menu, you can nibble in style, starting with small bites such as pâté en croute (terrine coated in dough), hash browns with truffles and foie gras, scallop tartare and a host of deli options.
There's a cheese cart loaded with international delicacies and a caviar service in honor of Melbourne's favorite culinary pastime. Mains can include a side of pork with quince and charred cabbage, and steak frites with Montpellier butter, while classics like lemon tart and apple tarte tatin dominate the dessert list.
Natural wines dominate the drink offering, but you'll also find a range of oh-so-French Champagne cocktails to accompany you from brunch to after-dinner sips.
Find Tartine at 105 Swan Street, Richmond, from August 25. It is open for lunch and dinner from Tuesday to Saturday, as well as for lunch on Sunday.