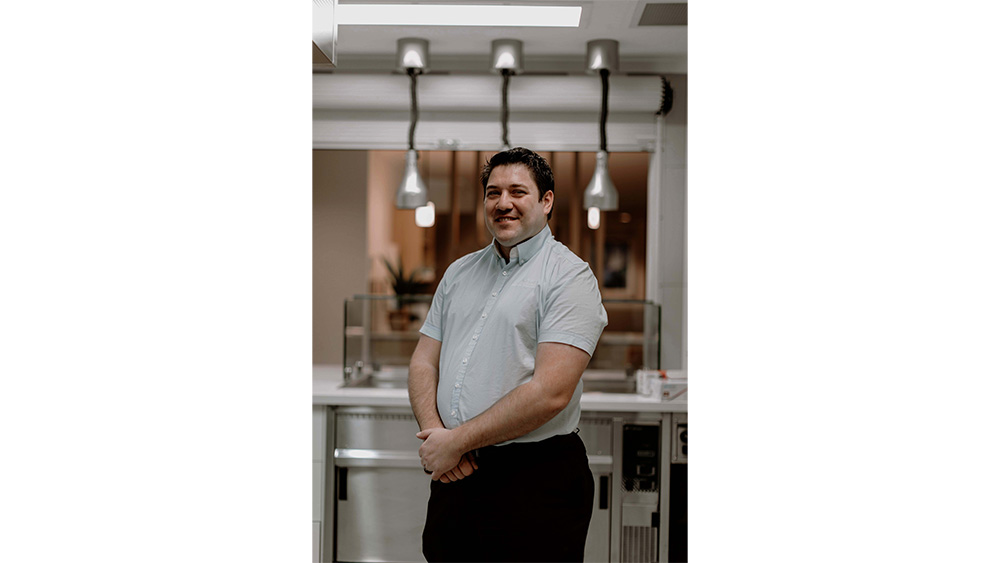 Stephan's food shows how much he cares
The local elderly care association, Peninsula Villages, celebrates the work of one of its collaborators who are preparing to bring a Mediterranean touch to the village for its inhabitants.
The French chef, Stephan Blant, who is responsible for the catering of the Villages, is a third generation chef trained with his father in Switzerland, before settling in Australia 10 years ago.
Although he did not speak English when he arrived, Blant landed a position as chef de partie at a popular tourist restaurant in Darling Harbor, where he honed his cooking skills and practiced his English.
After working across the country, including exclusive hotels on Hayman Island and Daydream Island, he moved to his wife's hometown, Umina, to start their family.
"We went back to the coast and I got my first job as a chef with the Salvation Army at a local rehabilitation center," Blant said.
"It was there that I discovered how rewarding it is to work with vulnerable people.
"Later I decided to work with senior care residents and was fortunate enough to get the job at Peninsula Villages."
He said he enjoyed combining his French heritage and gastronomic background with his work and presenting the most important aspect of any French meal… a good bottle of wine.
"My first instinct in cooking is to go to my comfort zone, with French and Mediterranean cuisine," he said.
"We like to make sure there is plenty of choice for residents, so in addition to traditional meals, I try to incorporate foods that I like. "
"We organize wine tastings – since I don't drink wine, we bring the residents together to taste different wines and then together we decide which wines we will serve this season with their meals.
"We also make sure there is muscat and champagne for special occasions."
Although he left the glamor of fine dining behind him, Blant said he hasn't looked back since he started working with seniors.
"The quality of food matters at every stage of life and I love to make people happy with my food," he said.
"What they eat every day makes a real difference in the lives of older people.
"I like to think that creating dishes that I'm proud of shows them how much I care."
Source:
Press release, Sept. 27
Villages of the peninsula