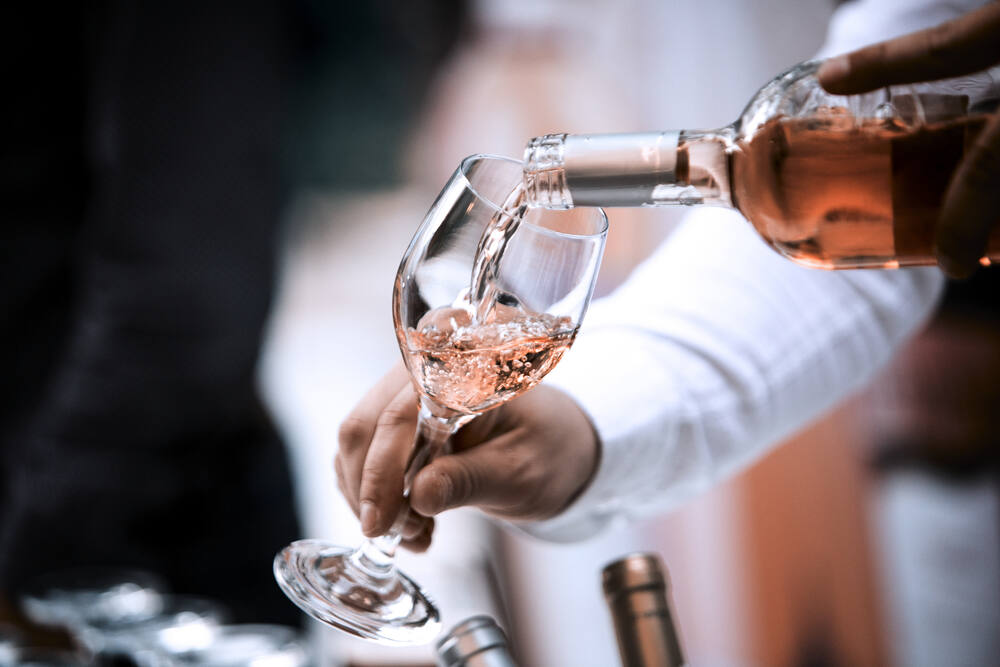 Smith-Madrone, 2021 Napa Valley, Spring Mountain District Rosé
Rosés are serious wines that just happen to be pink, according to Charles Smith, winemaker at Napa Valley's Smith-Madrone.
"Quality rosés are not disposable wines," he said. "The French, in places like Tavel and Anjou and elsewhere, take rosés seriously."
Smith is the winemaker behind our Wine of the Week winner – the Smith-Madrone, 2021 Rosé, Napa Valley, Spring Mountain District, 14.1%, $30. This is a sassy rosé with tangy fruit undertones — cherry and strawberry — with a supple texture, lovely minerality and a lively finish.
"In terms of the house style, we're trying to make a wine with a little more flavor interest than what's normal in most American rosés," Smith said.
The rosé is a blend of one-third Merlot and two-thirds Cabernet Franc.
"The juice wasn't squeezed out until the next morning, after the crushing," Smith explained. "All this contributes to its intense color and its beautiful flavors and aromatics."
The winemaker calls the rosé the result of a "happy accident".
"We discovered the Merlot-Cabernet Franc blend more or less by accident several years ago," Smith said. "We collect the juice in a single tank for fermentation. The rosés seem to be popular, so we thought, well, why not give it a try? We were delighted with the results. … This wine became the model for others that followed.
Smith, 78, grew up in Santa Monica. Wine first piqued his interest when he was in high school.
"I read an article in a magazine about a customer who ordered the oldest bottle of wine in the cellar of a great French restaurant," Smith said. "It was made in Napoleonic times and was served and drunk with much fanfare and reverence. I was mesmerized."
Smith went to UC Berkeley in the 1960s where he immersed himself in English literature.
"It was at Berkeley that wine became a serious hobby for me," he said.
The hobby eventually led to a career in wine for Smith. His brother, Stuart Smith, founded Smith-Madrone in 1971 and today the brothers work side by side. The founder is the general partner, while Charles is in charge of winemaking. The winery relies on mountain vineyards for its fruit, with elevations between 1,300 and 2,000 feet on steep slopes.
The duality of the harvest and the fire season can be disconcerting for winegrowers. At Smith-Madrone, they have a pragmatic approach.
"My brother Stuart has installed fire hydrants and fire stations next to all the buildings, while the vineyards are free of unwanted vegetation," Charles said. "Vineyards are an excellent firebreak if properly cultivated."
In the end, Charles made peace with the whims of Mother Nature.
"Farming and winemaking are weather-dependent, and a certain level of uncertainty is part of the job," he said. "It is better to cultivate a phlegmatic attitude; like baseball, it's a long season.
You can reach Wine Writer Peg Melnik at [email protected] or 707-521-5310.