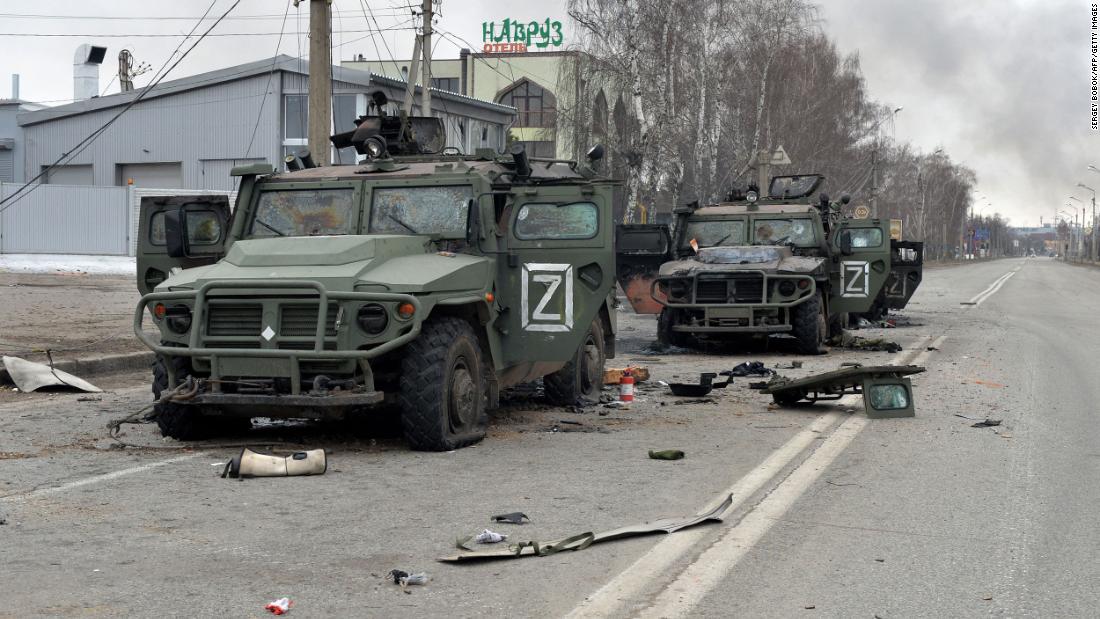 Putin is 'personally responsible' for the economic pain of Russian citizens, French official tells CNN
French Finance Minister Bruno Le Maire told CNN on Tuesday that Russian President Vladimir Putin "will be directly and personally responsible for the plight of his own people."
Speaking to Christiane Amanpour in Paris, Le Maire said the consequences of the economic sanctions that were applied to Moscow following Russia's invasion of Ukraine were "first on Vladimir Putin, first on the oligarchs, first on the Russian finances and economic system, but there will also be secondary effects on the Russian population.
"We don't want to hurt the Russian people, but by imposing economic and financial sanctions, of course, Vladimir Putin will be directly and personally responsible for the hardships of his own people," Le Maire said.
Earlier on Tuesday, Le Maire said nearly $1 trillion in Russian assets had been frozen by Western sanctions as the European Union and its allies launched an economic and financial war against Russia.
The finance minister told Amanpour that the sanctions had been effective in significantly damaging the Russian economy and sending a message to the Kremlin.
"When you look at the current situation, the sanctions work out," he told CNN. "There was a devaluation of the ruble by 30%. Let's take a look at the Russian market. There was a drop in the Russian market of 30%. Let's look at the risk of a bank run in Russia. We are already inflicting… serious damage to the Russian economy, serious damage to the Russian financial system, and we will stick to this line, which is very strong in conveying our determination to say: stop to Vladimir Putin.
"I think we have to show our total determination to deal with the threat by imposing these sanctions and inflicting this damage on the Russian economy, because this is the current weapon we have in our hands," said Le Mayor.
"I really think that the Russian power was surprised by the total determination of European countries," he added.