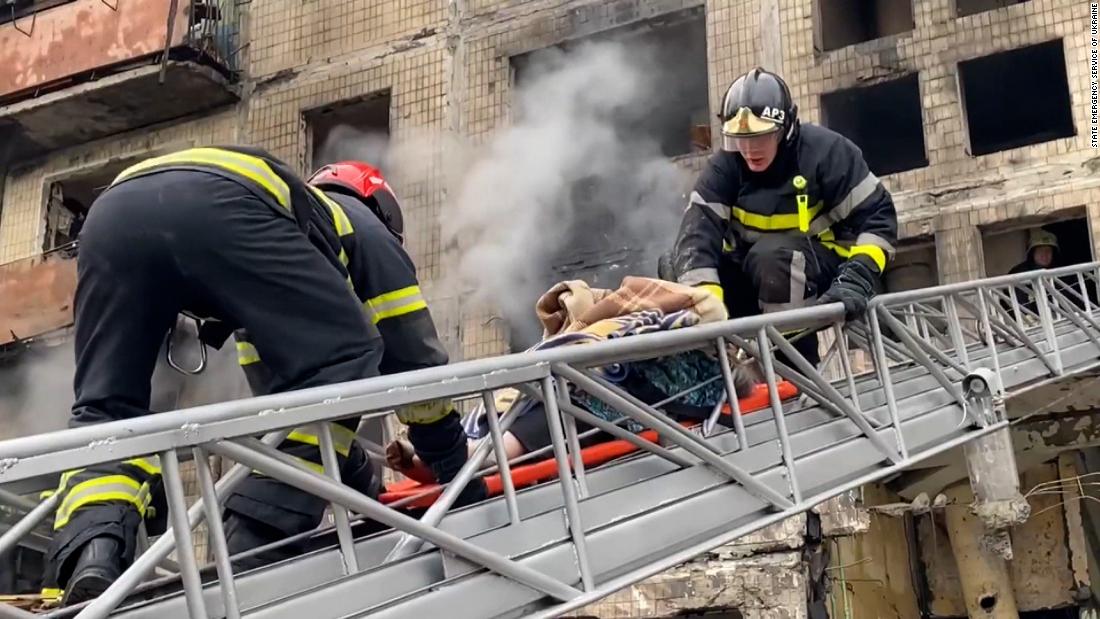 Polish, Slovenian and Czech Prime Ministers on their way to meet Zelensky in Kyiv
Around 350,000 people are still stranded in Mariupol, the southeastern Ukrainian city besieged by Russian troops since March 1, a local official said.
"Given that there are 540,000 residents and around 150,000 people evacuated in the first three days when it was still safe to do so, we estimate that around 350,000 people are stranded in Mariupol," said on Ukrainian television Petro Andriushchenko, adviser to the mayor of Mariupol. Monday.
Multiple official attempts to establish safe corridors and evacuate civilians from Mariupol have failed in recent days. A large humanitarian aid convoy due to arrive on Sunday still did not reach the city on Monday, officials said.
"Most people live in basements and shelters in inhumane conditions. Without food, without water, without electricity, without heating," he said, adding that people were melting snow and dismantling the heating system for drinking water.
Speaking of civilian casualties, Andriushchenko said figures obtained from police and compiled by medical facilities were likely inaccurate. He said that as of Sunday, 1,800 people were confirmed to have been killed.
Speaking on Monday, Oleksiy Arestovych, an adviser in President Volodymyr Zelensky's office, said the Russian bombing of Mariupol had claimed more than 2,500 lives.