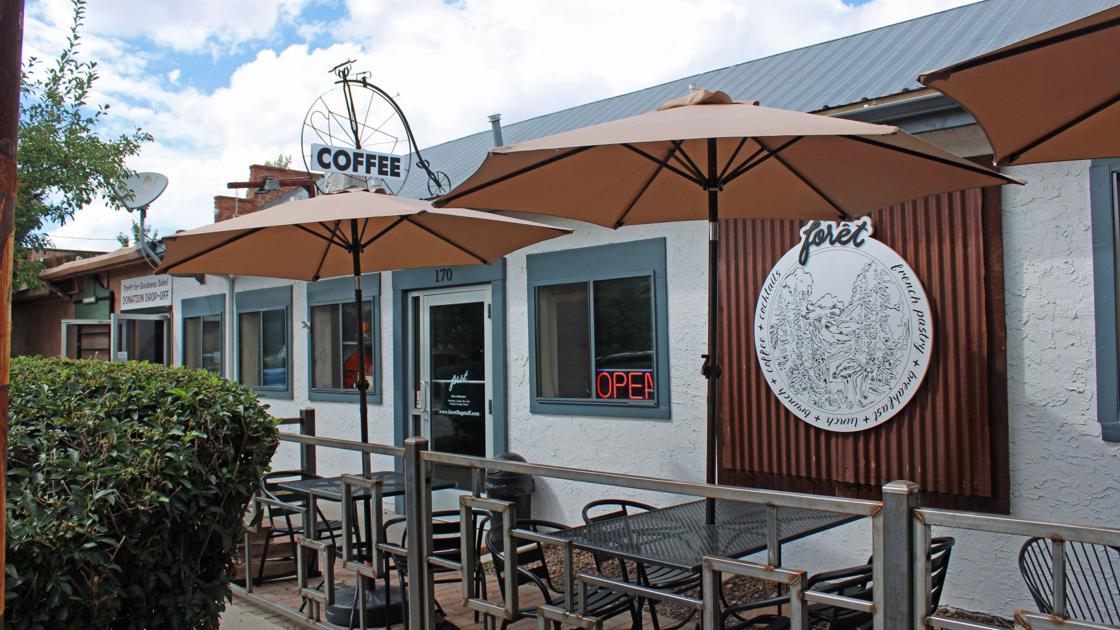 Matter of Taste: FLG Forest Brings Easy French to Flagstaff | Food
Her business partner and mother, Natasha Greenhalgh, always knew they would open something together. Located in the former Stronghold Coffee Café just off Beaver Street, the space caters for breakfast and lunch. Greenhalgh has been greeted by competition from neighbors, who appreciate another choice for eggs and coffee.
Refreshing coffee in the historic Anderson Feed Building was a family affair. Greenhalgh's uncle and father contributed long days, muscle and carpentry skills to a smooth opening in early August. Preserving character with a painted concrete floor, butcher block counters, art and greenery provide a clean and bright place. Soft and optimistic voices greet the guests.
"We don't compromise on quality, but we won't exceed local prices," said Greenhalgh. "A student can come get a burrito and coffee without breaking the bank."
Greenhalgh gained his credibility in cooking at the East Valley Institute of Technology, where instructors helped him gain hands-on experience in Noca under the guidance of Chris Curtiss. Over time, he did everything from the dishwasher to the line cook to the storefront – everything except the barista. So, Sister Maddie Greenhalgh moved to Flagstaff to fill this role and use the savvy equipment acquired during the transition.
The coffee program builds on Portland's Rose Line, whose advisory representative fine-tuned the setup to create flawless products. The options are simplified, but any specialty is available on request. Two flagship products include instant iced coffee – infused with half the usual water and shocked with ice for a smoother and better flavor – and affogato coffee – combined with Pizzicletta's olive oil gelato. . Like Forêt slats, it is shaken up for a silky, airy texture. Ceremonial-grade matcha drinks captivate with their bright green and round sweetness.