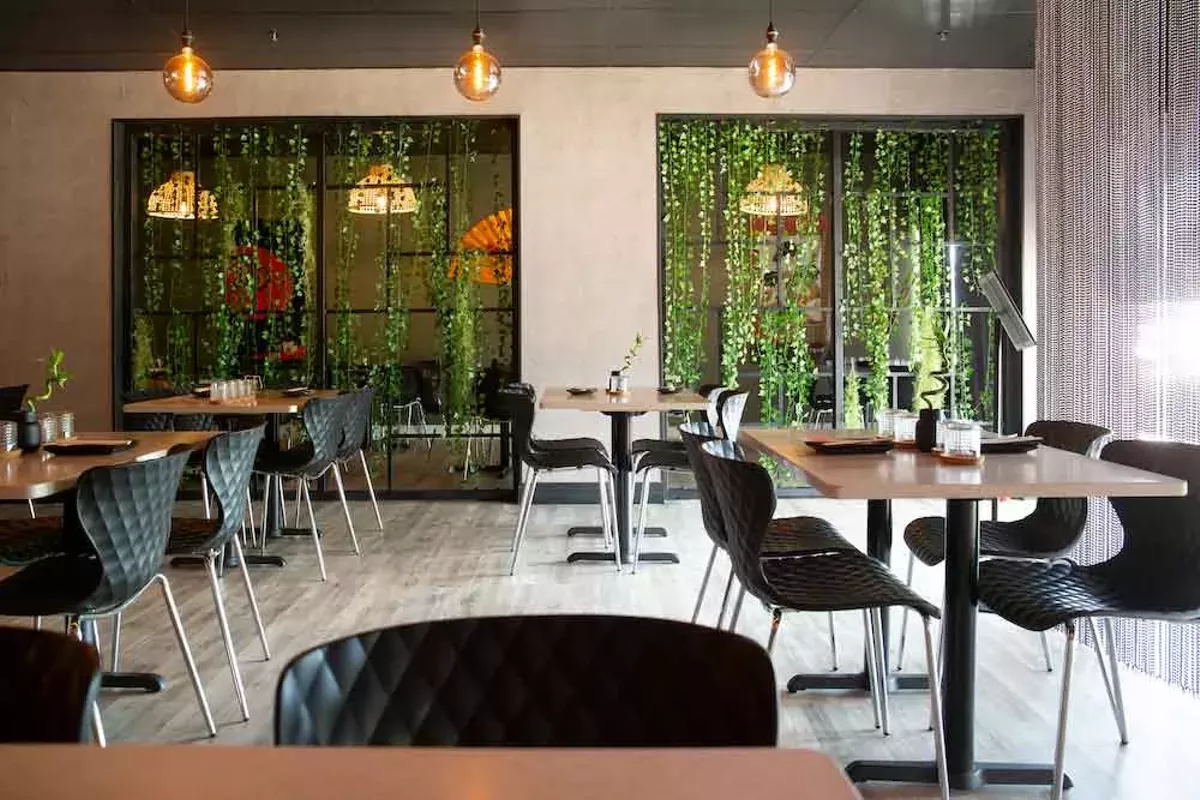 Maguro Sushi Merges Puerto Rican Flavors into Japanese Dishes with Clarity and Focus | Restaurant review | Orlando
There's no denying the influence José Mendín has had on the Miami restaurant scene. Of all the concepts to which the Puerto Rican chef-restaurateur has been linked, Pubbelly Sushi, with its menu fusing Japanese and Latin flavors with French technique, is arguably the best known. The restaurant won five James Beard Award nominations from Mendín, and a decade later Pubbelly's reach and influence has spread throughout South Florida. After dining at Maguro Sushi near the Florida Mall, it seems Mendín's influence has spread even further.
Maguro is led by Jose Joubert Torres, who sliced ​​and diced at Shari Sushi for two years before it closed in 2019. Torres launched Maguro as a delivery-only concept from the Dollins Virtual Food Hall and, last July , has become brick and mortar. But its roots are in Puerto Rico. Torres had just opened Masago Sushi in Puerto Rico before Hurricane Maria devastated the island. He was forced to shut it down. A certain paper towel launcher didn't do much to help the good inhabitants of the island, so Torres traveled to Orlando, where he honed his skills in Shari. And the skills he has.
There is a sophistication in his creations and flavor combinations – if you're averse to roll-downpours, Torres might influence you otherwise. Shrimp tempura and sweet plantain are a magical pairing in "pa 'bravo yo" ($ 13.50), a striking roll topped with a layer of cilantro aioli. It's named after a popular salsa song, but given the inclusion of sweet plantain, the "maduro" roll would work as well. Hell, Maduro Sushi might work as the name for the restaurant, but there's also plenty of namesake maguro (tuna) to go around. I guess his "bori" bowl ($ 17) refers to "Boricua" and "donburi", but it's an attractive blend nonetheless, with cubes of ruby ​​tuna, avocado, sweet plantains and Crispy shallots placed on spicy sushi rice.
The space itself is quite appealing, with its soothing tropical Zen motif contrasted by an eclectic soundtrack from Drake to Sade. We started with the bottom of this bowl of rice, and now we're here – sitting in front of a chicken thigh ($ 4.25) and chicken oysters ($ 4.25) yakitori and a lobster gyoza ($ 10 ). Both are solid door openers and both are great for sharing. The gyoza, resembling plump seared scallops sprinkled with black and white sesame seeds, were almost perfect bites. The yakitori was nice, but it wasn't quite on Tori Tori or Susuru's level. The meats did not appear to be grilled over binchotan coals (which preserve the juiciness and flavor of the meats), nor did they have that sheen produced by tare frosting. Not serious ; we were more curious about Latin Asian dishes anyway.
There was no riff on Mendín's mofongo ramen, but the rib trio ($ 10) was an exercise in Koribbean cuisine thanks to a naughty kimchi and guava icing. The "simple pescao" ($ 18), a sushi roll with hamachi, crispy garlic, and scallions wrapped in avocado and topped with chimichurri sauce, was a roll I would eat over and over again. We were hoping to try some of the items incorporating ropa vieja, like bao ($ 11) or spring rolls (5.50), but they had come out on both of our visits.
The desserts look deceptively benign, but a bite of the fried chocolate cheesecake ($ 8) was like swallowing a balloon – an indulgent balloon filled with chocolate crusted crackers. Personally, I could have or leave bread puddings, but I would have the Guava Bread Pudding ($ 10), served with dulce de leche and wonton crisps, any day. I like it, and I like what Torres does. After suffering from disasters, displacement and a pandemic, Torres is slowly refining his vision. When he does, I imagine it will be a real show.