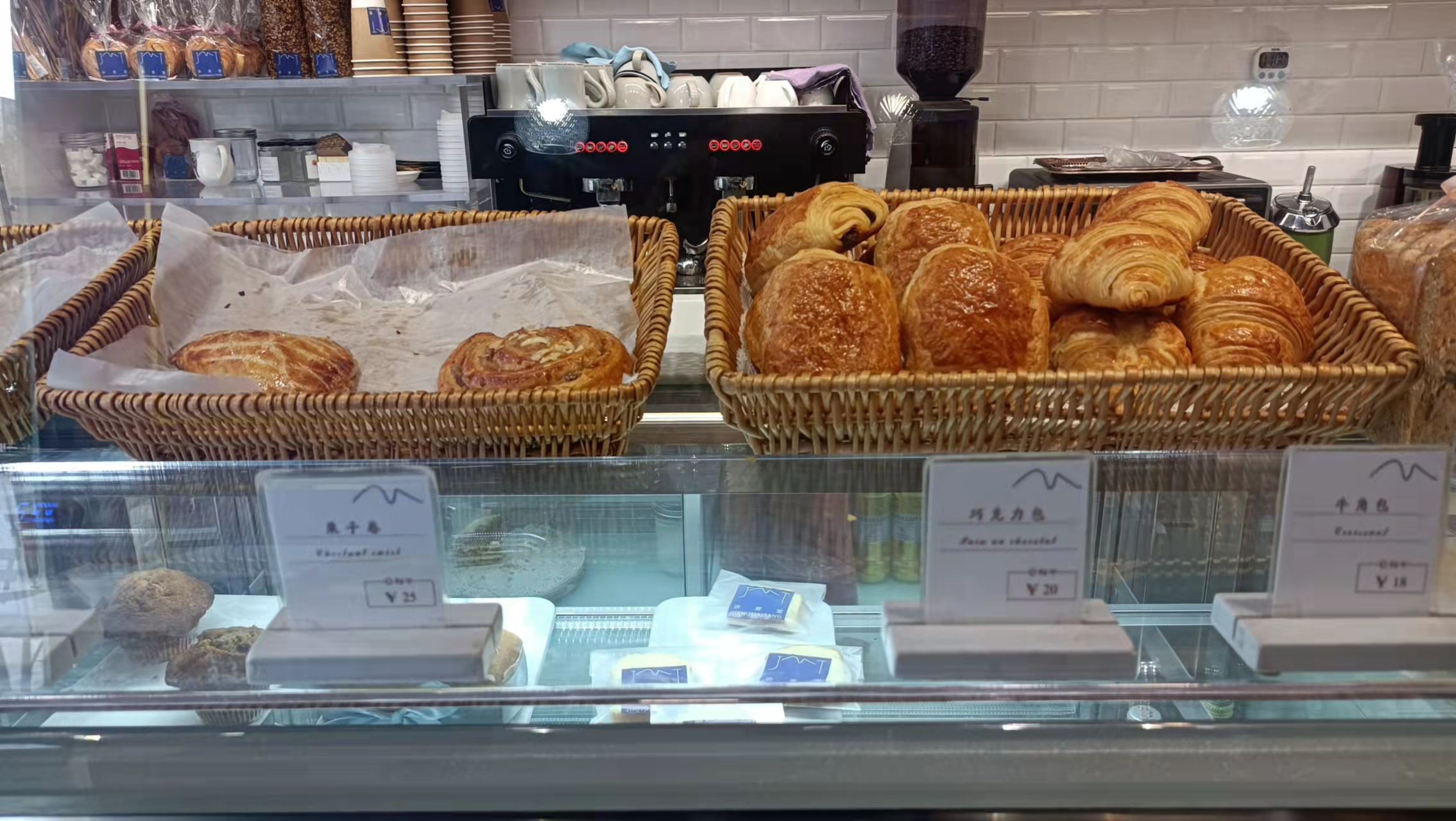 JiangMaiTang is the ideal lunch spot for workers located in the CBD
Upon entering JiangMaiTang, you will immediately be struck by what has to be one of the most comforting smells in the world: the smell of freshly baked bread. Besides the welcoming smell, you are greeted by a bright, sunny interior and a display of delicious pastries.
Located in Central Park, just north of Guomao, this French-style cafe and pastry shop is a great lunch spot for anyone working in the CBD area. There isn't a lot of seating so if you go during lunch time you might not be guaranteed a table, but when I arrived at 2pm there was no There were only a handful of people present.
I immediately wanted to try this cafe when I saw they had Quiche on offer, always a rarity to find in Beijing, I normally make my own. Unfortunately the day I visited they were out of quiche, but luckily I had already considered a backup option in the form of a salmon panini for 55 RMB (45 RMB without salad).
Along with the salmon, the panini had mascarpone, mozzarella and leek and instead of being served in traditional panini bread, it was served in a halved French baguette, freshly baked in JiangMaiTang. I love salmon and the addition of the leek worked wonders and the bread had the perfect crunch. The "side" salad served with the panini was one of the biggest side salads I've ever seen, way more than the usual leafy sprinkling on the side you get at many places.
I also ordered an Iced Americano for 30 RMB and was pleasantly surprised by the quality of the coffee for a cafe where coffee is not their specialty. Overall it was a top notch meal and I'm already planning to go back and hope to try the quiche.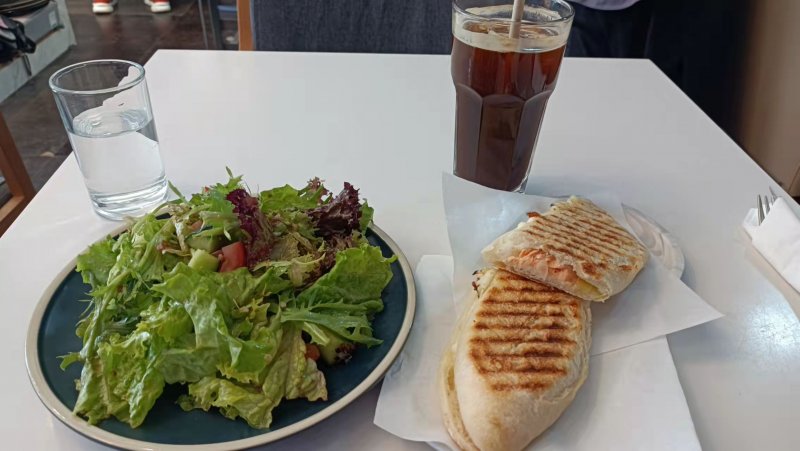 In addition to paninis and quiches, they also serve sandwiches, salads, pasta, French specialties like croque-monsieur and a whole range of baked goods like croissants, cakes, etc. If you go earlier in the day they have a brunch menu and also offer a daily special.
For tea, I also brought small squares of walnut brownies (RMB 8) for the pekingese writing team which were a great success. My personal preference is brownies with a bit more goo, but they had a good level of sweetness and the nut added some extra flavor and crunch.
All the staff at JiangMaiTang were very attentive and friendly, they also all seemed to speak English which may be a relief for those who normally order by saying zhege. Another thing to mention is that if you fancy a roast dinner, you can order a Sunday roast from them.
For top quality baked goods, a nice and relaxed atmosphere and good JiangMaiTang coffee should be added to the top of your list of cafes to visit!
JiangMaiTang 讲麦堂
Unit 102, Tower 20, Central Park, 6 Chaoyangmenwai Dajie, Chaoyang District
朝阳区朝阳门外大街6号新城国际20号楼102底商
READ: Dastaan: Indian food with a regional twist
Images: Katie Coy