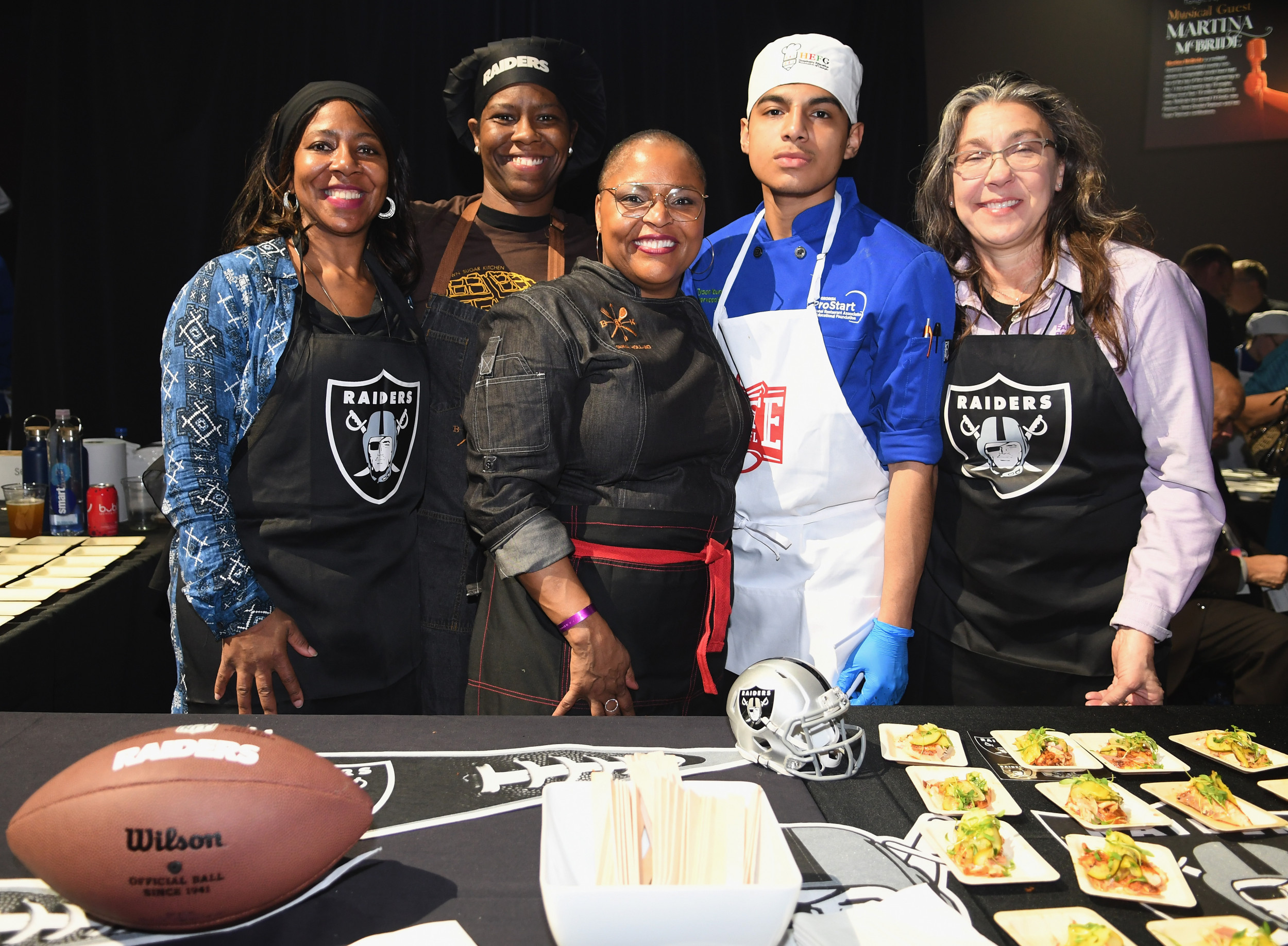 It's time to put fairness on the plate in our restaurant industry
[ad_1]
I'm not the only one who believes that food is one of our greatest unites.
Every ingredient in a dish comes together to provide a sensory experience, telling us a story about the richness of our diversity in a way words never can. The more I discover new flavors, food and culture, the more I know it's true. But I also know that the American restaurant industry has yet to truly harness, reflect, and reward the beauty of this diversity in our food community, and it's time for that to change.
I have known this for decades and have spent my career advocating for this change because I have experienced the stark reality of inequalities in our system. When I moved to New York City in the late 1980s, I fell in love with the hospitality industry, the vastness of its influence and its accessibility. I thought it was a place everyone belonged to, including an outlier like me.
After living and working in France, where I learned the basics of classic French cuisine, I returned to New York in 1992 with the goal of climbing the corporate ladder and eventually cooking dishes worthy of many. New York Times stars. I wanted to bring my high standards to the cuisine of my heritage, by launching an upscale African-American diaspora concept. I looked for mentors in the industry who looked like me and understood my vision. A mentor, the late chef Patrick Clark, suggested that I leave New York City, citing that it would be easier for me as a woman to go to a smaller arena to throw.
But I was determined to be successful in New York. I hit the curb and was greeted behind closed doors at every fine dining restaurant I applied to, including entry-level jobs. Without any opportunities or resources, I was forced to go out on my own sooner than I wanted. I became a self-taught entrepreneur / restaurateur, but that too posed many challenges, especially with investors. The truth is, there weren't many investors investing in businesses run by women, let alone women of color. Unfortunately, access to capital remains one of the biggest obstacles for BIPOC people in the industry.
As a young black chef, I aspired to achieve industry greatness by being recognized by the James Beard Foundation (JBF) in any capacity, as a chef in my region, cookbook author or media personality, whatever hats I wore. I never imagined that I would one day be a member of the JBF Board of Directors, let alone chairman of a committee that oversees the James Beard Awards, the most prestigious honor in the American restaurant industry. There was certainly no sign that this could ever be a possibility. I had seen the Foundation as an exclusive club to which I would never belong, in an industry where I did not yet feel valued.
That perception changed when six years ago I was invited to attend a James Beard Foundation Chief's Bootcamp for Politics and Change, which brought together leaders from different walks of life to learn how to capitalize on their voices. Later, I was invited to a JBF Women in Hospitality Summit and was told there was an entrepreneurial leadership training program specific to developing women. I began to see the Foundation for what it was and what it could be: an opportunity to reshape the landscape of our industry. I was a presenter at the Awards in 2002 and I distinctly remember watching the sea of ​​mostly white male chefs of European descent and being rejected and underestimated by most of them. So it was inspiring when the Foundation honored Chef Leah Chase, known as the queen of Creole cuisine, in 2017, and when, as a presenter, I saw several black chefs win awards in 2019.
These changes, fostering a climate of equity and inclusion, must also take place across our industry.
Be the change you want to see in the world.
I've been doing this in my restaurants my whole career. What I'm most proud of is the environment of diversity and inclusion that I have created at Brown Sugar Kitchen and Town Fare, my Oakland restaurants. But in the wake of COVID-19 and a national racial justice math, it became painfully obvious that the industry has failed many others who have experienced the same closed doors and lack of representation as me. . These people were among those hardest hit by the pandemic, who lacked the support and resources to withstand the shutdowns and shocks to the system. It was a perfect storm for a much needed speech on how we can create a more inclusive industry, as well as addressing inequalities in our food system in America.
The James Beard Foundation recently announced changes to existing programs, an ongoing price audit and the launch of new initiatives with the goal of creating a more equitable and sustainable industry. The programs I desperately needed when trying to find my way into the industry, especially the Legacy Network program, which connects new talent with mentors who reflect the diversity of our food community, and the Investment Fund for Blacks and Native Americans, break down the barriers to capital that I have faced throughout my career.
Among the most exciting changes is the James Beard House Fellows program, which launched in May. The James Beard House reopened with a pilot program to train and support emerging culinary talent. For decades, cooking at the James Beard House has been an aspiration for many chefs and considered a career milestone, but for many chefs from marginalized communities it seemed like an elusive dream. The James Beard House Fellows Program has created a more inclusive space by reimagining the historic James Beard House as a training and development center for the next generation of industry leaders.
At their core, these changes aim to tackle the root causes of systemic racism in our industry, laying the groundwork for what I hope will be a catalyst for change across our nation's food community. The James Beard Foundation and the Awards are recognized as the flagship of culinary excellence, and this will always be at the heart of what we do and who we are. But as Foundation CEO Clare Reichenbach said, our definition of good food goes beyond what's on the plate and extends to culture, fairness, diversity and to inclusion.
These changes are pushing new standards, in an industry where this is long overdue.
Tanya Holland is the Executive Chef / Owner of Brown Sugar Kitchen, located in Oakland, California. The author of The Brown Sugar Kitchen Cookbook and New Soul Cooking, Holland participated in the 15th season of Excellent chef on Bravo, appears in new HBO Max show Selena + Chef starring Selena Gomez and is the host of OWN's Tanya's kitchen table. In 2020 Holland launched Tanya's Table Podcast with MuddHouse Media. She sits on the board of directors of the James Beard Foundation and chairs the James Beard Awards Committee.
The opinions expressed in this article are those of the author.
[ad_2]