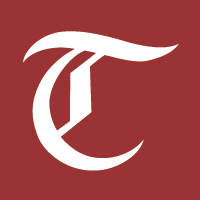 Ice cream at the ranch? Red Bull sorbets? Oh my
If you value the sanity of your taste buds, stick with the classic flavors of JP Licks



??
JP Licks (Beacon Hill)
Ice cream, $
150 Charles Street
Boston, MA 02114
Hours:
Sunday-Wednesday, 10 am-10pm
Thursday – Saturday, 10 am-11pm
Founded in 1981 by Vincent Petryk in Jamaica Plain (hence JP), JP Licks is Boston's beloved kosher ice cream store. It currently has 17 locations across Massachusetts. In any store, you can find 30 flavors at a time, including 15 classics – think cookie dough, mint sprinkles, pistachio, strawberry, vanilla, chocolate, pour n ' to name a few – and 15 of which are star flavors. Each flavor featured is in store for three to six weeks. Currently featured flavors include Caramel Apple, French Vanilla Almond, Pumpkin Cream, and Midnight Snacks.
In honor of its 40th anniversary this year, JP Licks is bringing back old favorites, such as French Vanilla Almond (currently in stores) and Fruity Pebble Cereal Milk. In November, carrot cake ice cream, which is actually marinated in carrot juice, will make a comeback.
Along with those returning flavors, be on the lookout for new flavors in the months to come, like black raspberry cookies and cream and applewood smoked bacon (for a partnership with Johnny Cupcakes).
I had the opportunity to chat with Kim Diaz, COO of JP Licks, about his two new flavors: Midnight Munchies and Red Bull Strawberry Lime Sorbet. Inspired by the return of hungry college students to Boston in search of late-night snacks, Midnight Munchies is peanut butter ice cream loaded with chocolate-coated pretzels, Kit Kats, and ranch-flavored chips. Since every JP Licks item is kosher, the flavor developers had to get creative to perfect the chips and ranch flavor. Additional salt, pretzels and peanut butter were added before it was approved for rollout in stores. Red Bull Strawberry Lime Sorbet, on the other hand, was easier to make. The mash and Red Bull were simply blended to create a tangy, sweet and energizing ice cream.
I sampled these new flavors at JP Licks' Beacon Hill location, located directly across from the Longfellow Bridge from MIT Sloan. Dipping into midnight cravings, I got to taste Kit Kat chunks coated in creamy peanut butter ice cream. However, the aftertaste quickly returned as a pungent bite of garlic overwhelmed the peanut butter. I must have eaten a few more scoops before I got used to the stark contrast of the fresh Doritos ranch substitute versus the Kit Kat sweet peanut butter mix.
At that point, I decided to switch to Red Bull Strawberry Lime Sorbet. Dark lemonade pink in color, the sorbet initially tasted like a typical fruity sorbet. I was able to taste Red Bull after the ice had melted. This flavor was less of a shock than the midnight snacks but after two scoops I couldn't eat anymore as the sweetness was irresistible.
Needless to say, the last two flavors presented by JP Licks were disappointing. Midnight Snacks mixed two very different textures – sweet peanut butter with ranch tinted with salted garlic – the end result of which blew my taste buds. As a point of personal reflection, however, I am now wondering how students like me are stuffing us with sugary snacks with salty chips in our stomachs at times. On the other hand, while the strawberry lime sorbet complemented the Red Bull well, the result was an extremely sweet concoction.
If you ever find yourself visiting JP Licks in the coming weeks, I recommend sticking to their proven classic flavors. This cycle of JP Licks star flavors leaves more to be desired in the future.