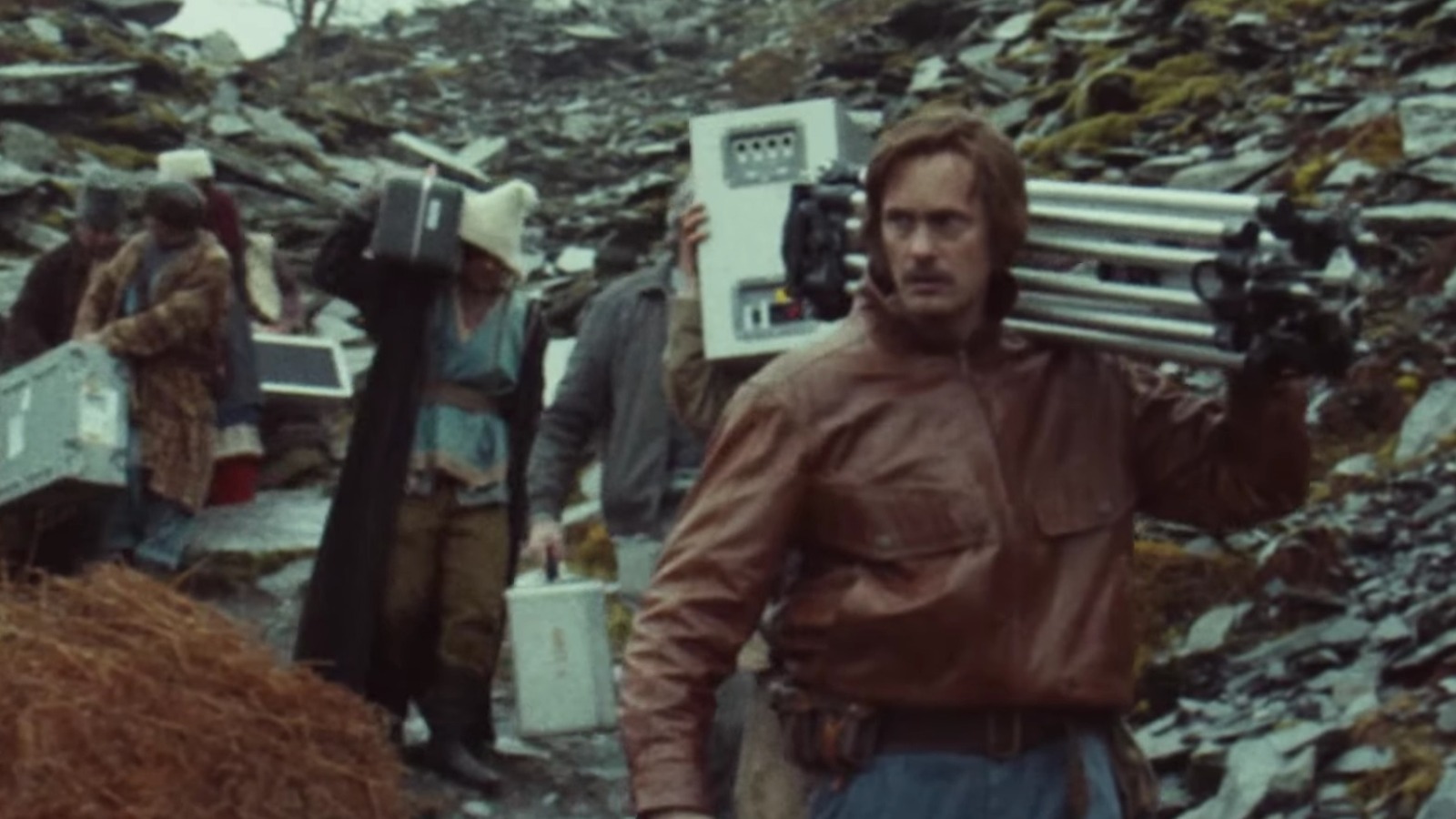 Everything we know about the new season so far
While this season's cast is as stacked as ever, the hottest ensemble comes in the premiere, which stars "The Northman" actor Alexander Skårsgard and "Succession" breakout Nicholas Braun, according to deadline. August Diehl, aka Dieter Hellstrom of "Inglourious Basterds," will star in the episode in which Skårsgard plays the determined filmmaker working under impossible conditions. Kevin Bishop, Gana Bayarsaikhan, Matthias Rimpler and series co-creator Fred Armisen will also appear, while Deb Hiett will narrate.
"Finding Thrill" features "Call My Agent!" actress Liliane Rovère and 'Hunters' actor Ronald Guttman, while the intrepid primate-friendly documentarian in 'My Monkey Grifter' will be played by 'The Afterparty' actor Jamie Demetriou (who is also directing). Plus, Armisen plays a detective in that one, so hopefully it's secretly a parody of "The Tindler Swindler" too.
"Two Hairdressers in Bagglyport" will bring back "Documentary Now!" alum Cate Blanchett, who previously starred in a Season 3 episode, to play a new character. Harriet Walter ("Killing Eve") will co-star, as will Armisen, naturally. Finally, "How They Threw Rocks" features "The Two Popes" actor Jonathan Pryce, "Lord of the Rings" franchise actors Trystan Gravelle and John Rhys-Davies, and famed singer Tom Jones. This latest casting is likely huge news for series executive producer John Mulaney, who once tortured a restaurant full of strangers with one of Jones' songs.
Mulaney will return to write for this season, as will co-creator Seth Meyers. Producers Matt Pacult and Tamsin Rawady are also writing about an episode this season. Meanwhile, Micah Gardner, Rhys Thomas and Alex Buono will direct. There's no word yet on the show's co-creator and guest star's involvement as Hader is dating this season — after all, he's been pretty busy with "Barry."