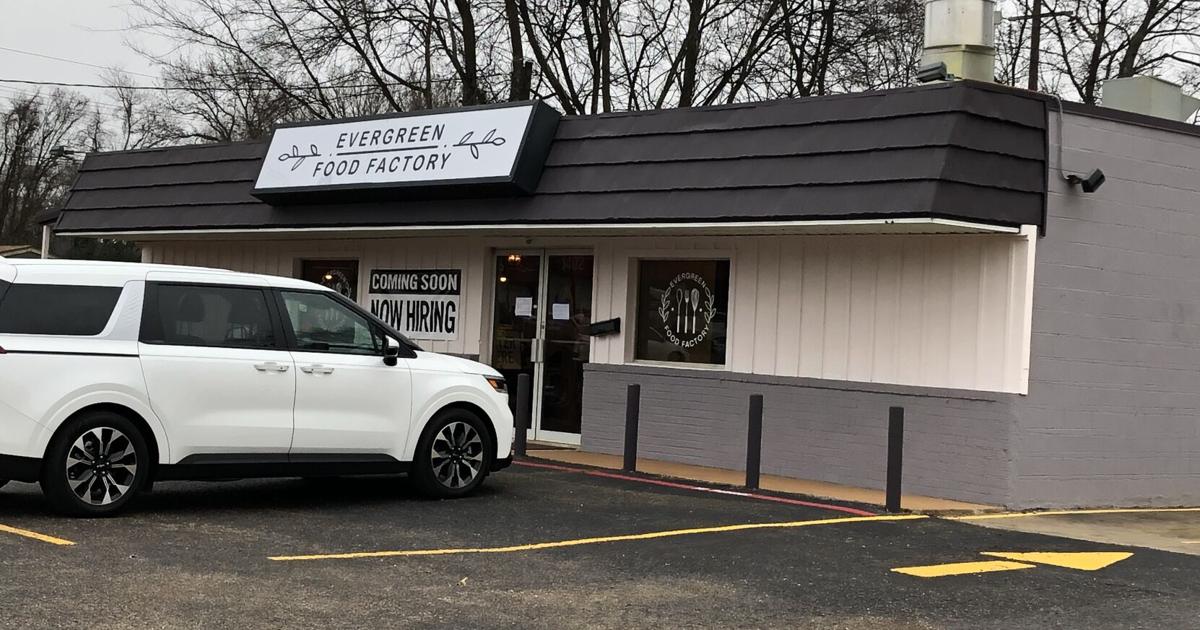 Evergreen will open a new restaurant | Local
Seanjin Kim and his wife, Stella Park, say they're bringing something new to Longview with their new Korean fusion restaurant, Evergreen Food Factory.
Kim said he is about to complete renovations to the restaurant at 1402 W. Marshall Ave., where a Jamaican restaurant and a barbecue restaurant used to be, where Gilmer Road ends at Marshall Avenue. Evergreen Food Factory should be open in two to three weeks, he said.
Kim and Park also own Evergreen Coffee and Dessert and Evergreen Tattoo Co. in the Royal Forest North shopping center at Gilmer Road and Evergreen Street in Longview. These businesses will remain open.
"My first plan was to find a place to bake the pastries for my coffee," Kim said. "I searched all over Longview. When I found this place it was a lot bigger than I had originally anticipated. I saw the potential for growth in this place as it's a pretty big establishment. I thought I could fix whatever I wanted to do."
It will serve breakfast, lunch and dinner, with indoor and patio dining and take-out orders. Diners will order at a counter and then collect their food. It will also have meal kits for sale – ready-to-go meals in a refrigerated display. This will include Korean side dishes and pre-made drinks, like the ones he serves at Evergreen Coffee, as well as items also available on the menu and a variety of salad bowls.
He said the menu will include desserts, pastries and breakfast items, Korean dishes, some authentic, "fusions" which are a mix of Mexican and Texan-style foods, and barbecue. texan with a korean flavor.
A traditional Korean beef dish, called bulgogi, will also be on the menu, along with chicken and pork variations, all served over Korean rice. Tacos, quesadillas, and French bread pizza will also be served, and breakfast will include pastries and a traditional Korean-style toast.
"Longview doesn't have stuff like that," Kim said, adding that when he first opened the cafe, there weren't as many places selling coffee as there are today. "My plan was to bring something fun to Longview. I've lived in New York and other big cities before. I've always wanted to bring something new to this city which is popular in big cities."
He will also have a special menu item on Saturday and Sunday mornings – a hangover soup.
"In Korea, anyone who has a hangover, there's a tradition of different kinds of soup that we have," Kim said. "It kind of warms the body and removes the alcohol…It's a rich broth with different ingredients – vegetables and meat, or seafood, types of noodles. I'm going to change it up every week."
Schedules are still to be determined and the restaurant is hiring.